Rich content,
your way
Create prettier, and more engaging Confluence pages with our Content Macros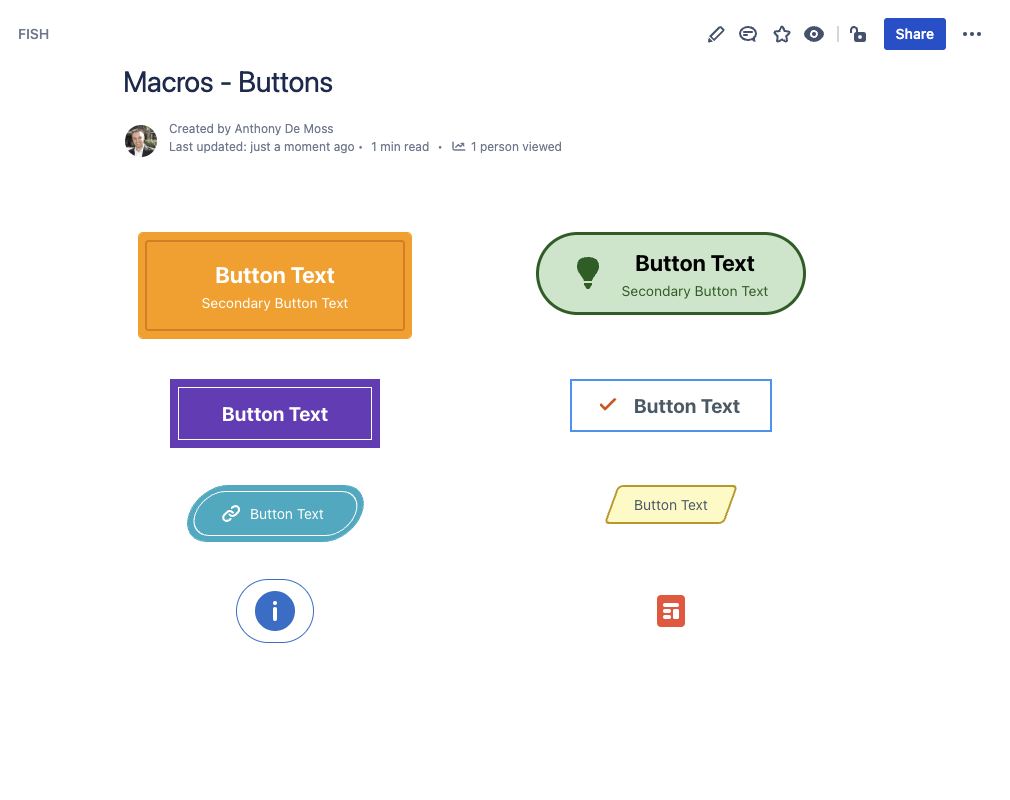 Button Macro
Insert buttons into pages to create more intuitive calls to action for your users. Buttons can point to Confluence pages, spaces, or any other link really. Each button can be styled in a variety of sizes, colors, borders, shapes, and icons.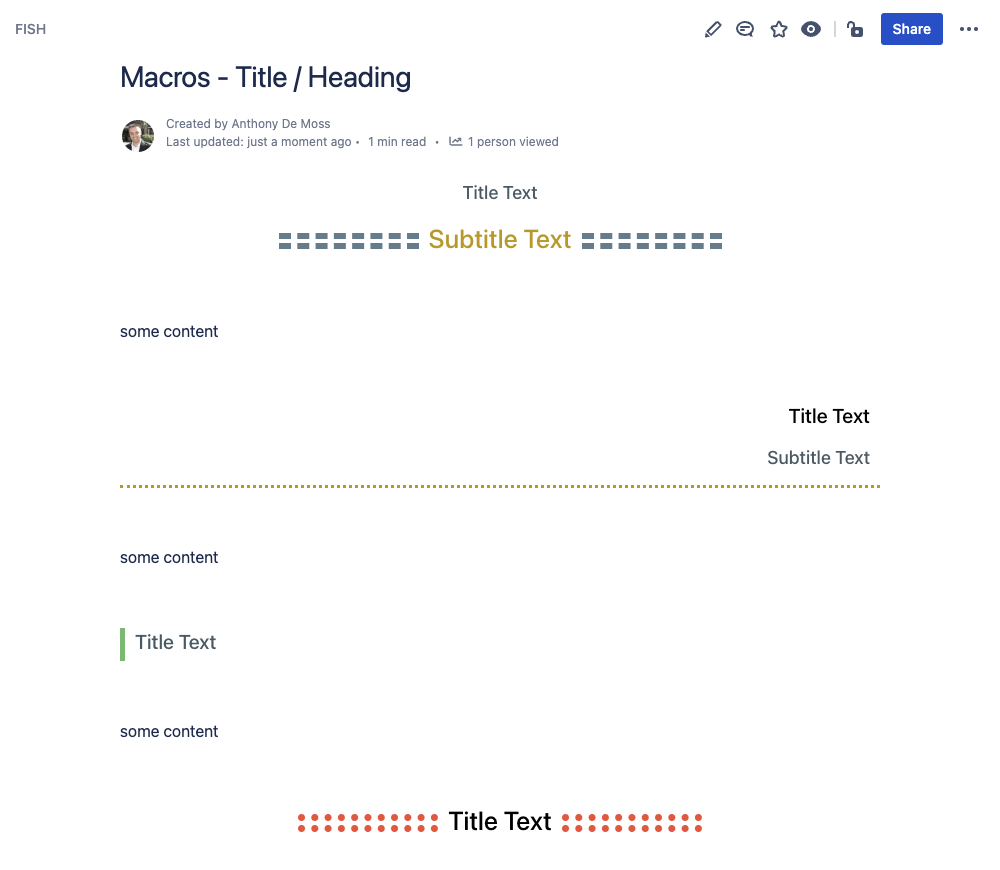 Heading/Title Macro
Headings macros allows for more elaborate headers than simple Heading1, Heading2, etc. You can set a title, as well as optional sub title, and divider line, along with various options for color, sizing, and orientation.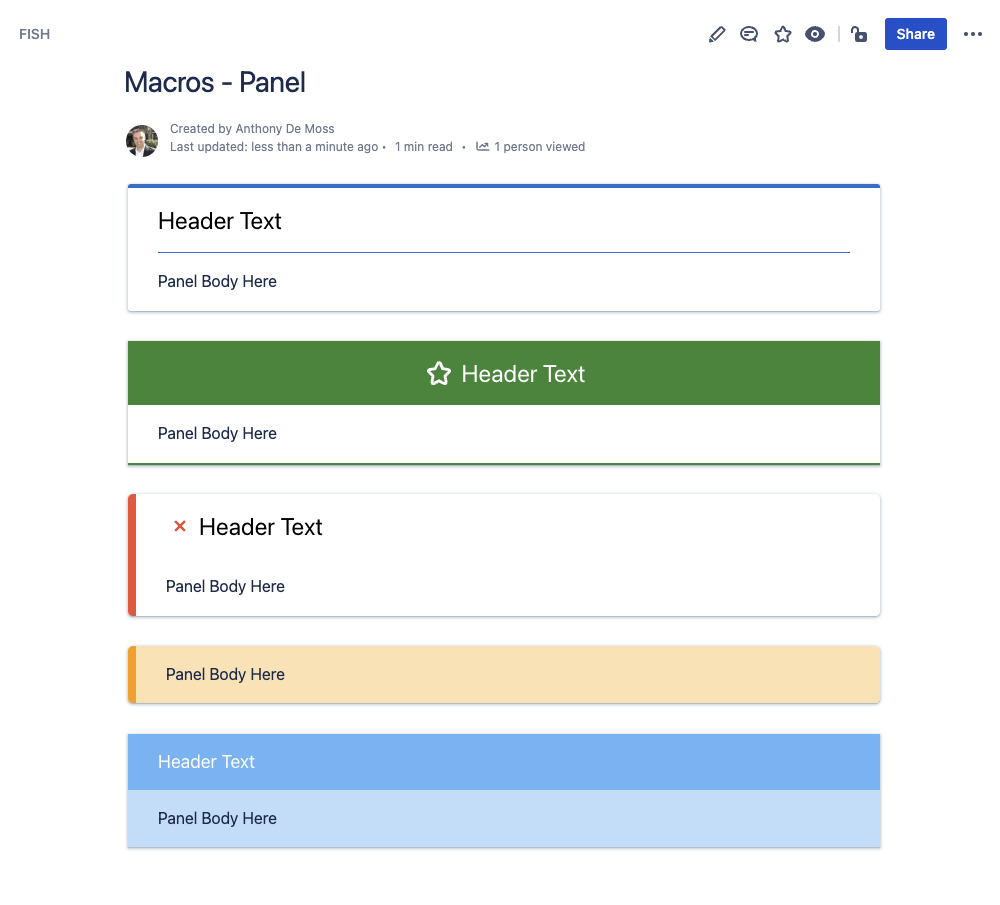 Panel Macro
Panels are a great way to highlight specific content in your pages. Panels are fully configurable, with custom headers and footers, custom borders, and rich content.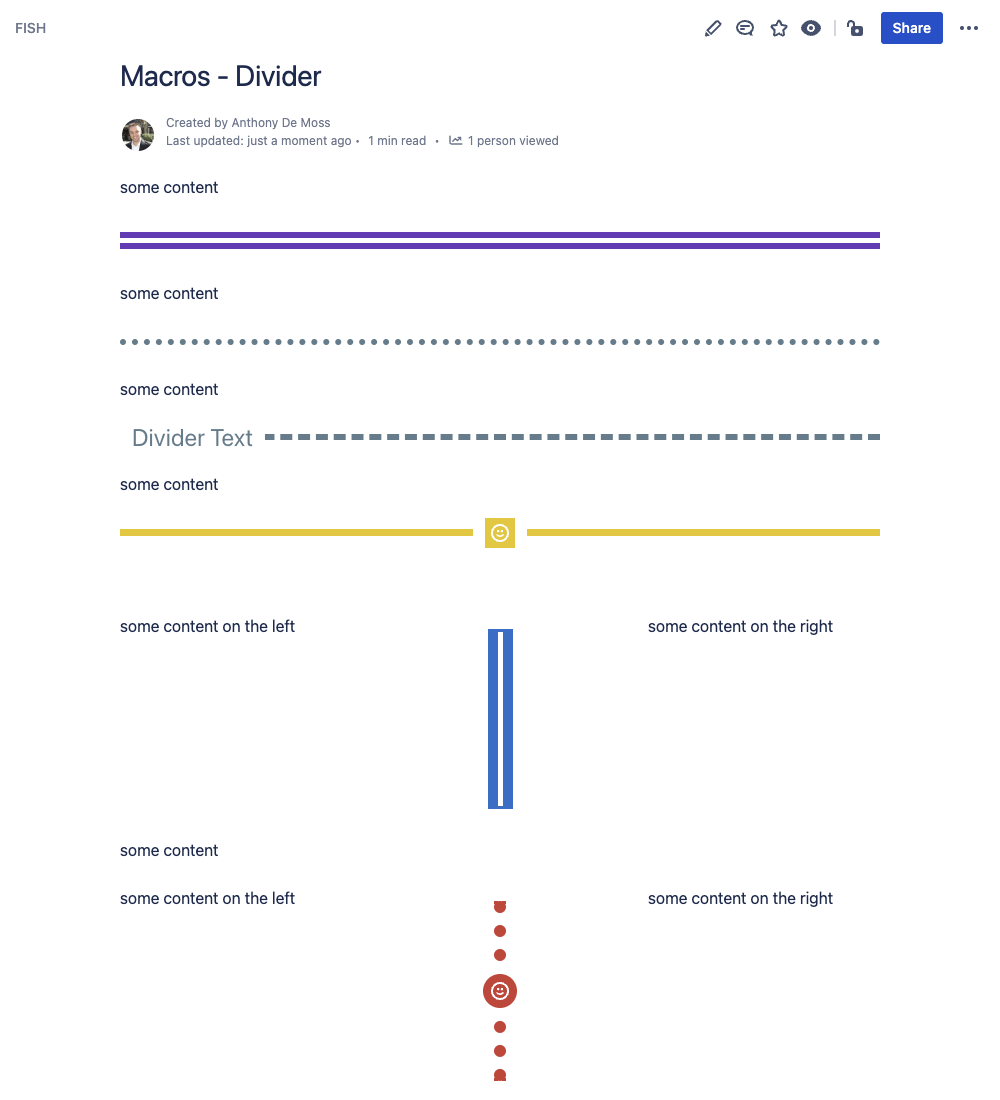 Divider Macro
Confluence gives you a simple simple horizontal line to separate content. Our divider macro goes beyond that, allowing you pick from different line styles, setting the orientation, color and thickness of the divider, ass well as add text and icons.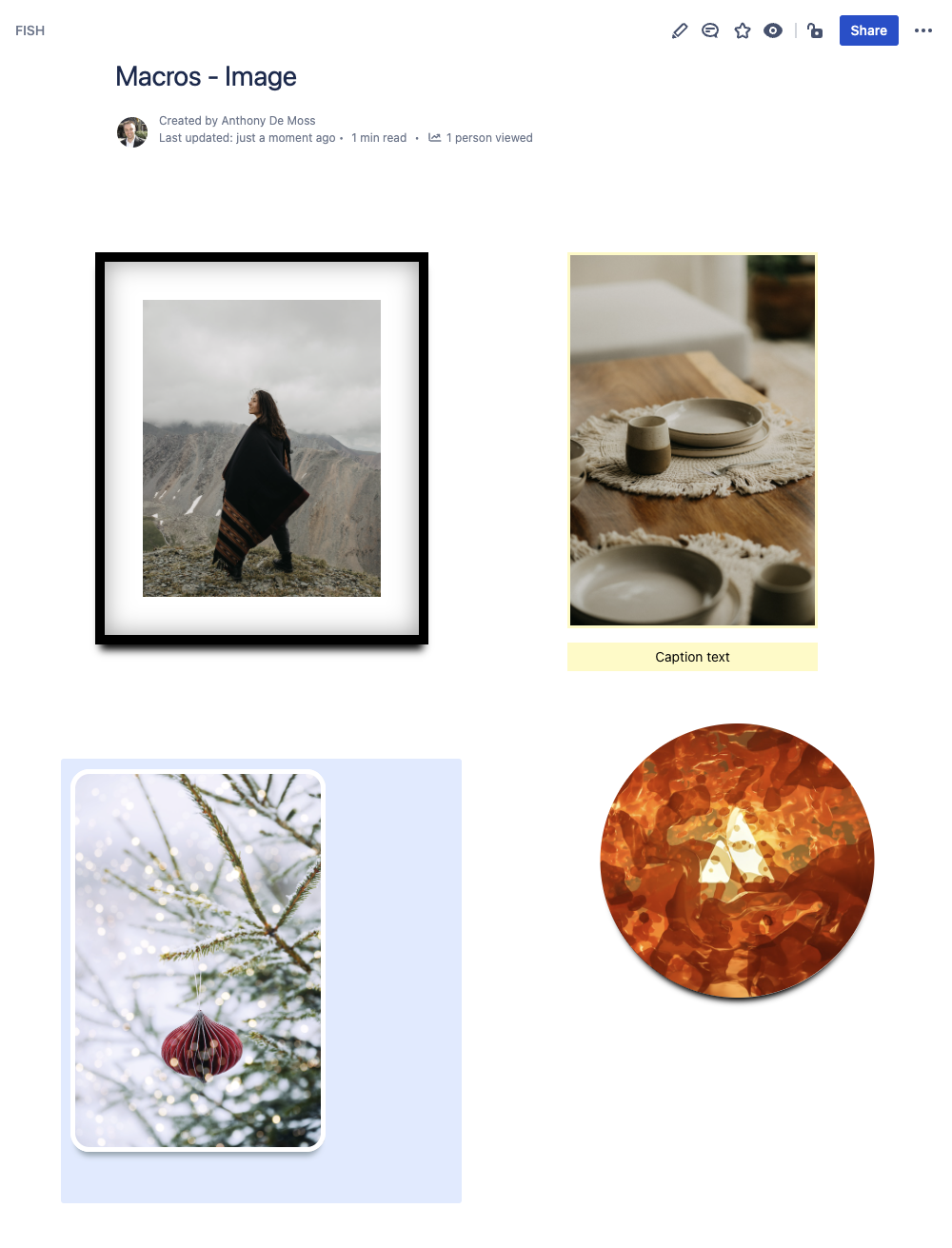 Image Macro
If you want images in your pages to have a little more flair, the image macro, you can change the shape of images, give them a border, a frame, as well as add captions.
Testimonial Macro
The Testimonial Macro follows the typical testimonial structure, allowing you to pick from one of several layouts, and filling in the blanks, like name, position, avatar for the user, as well as the testimonial message itself.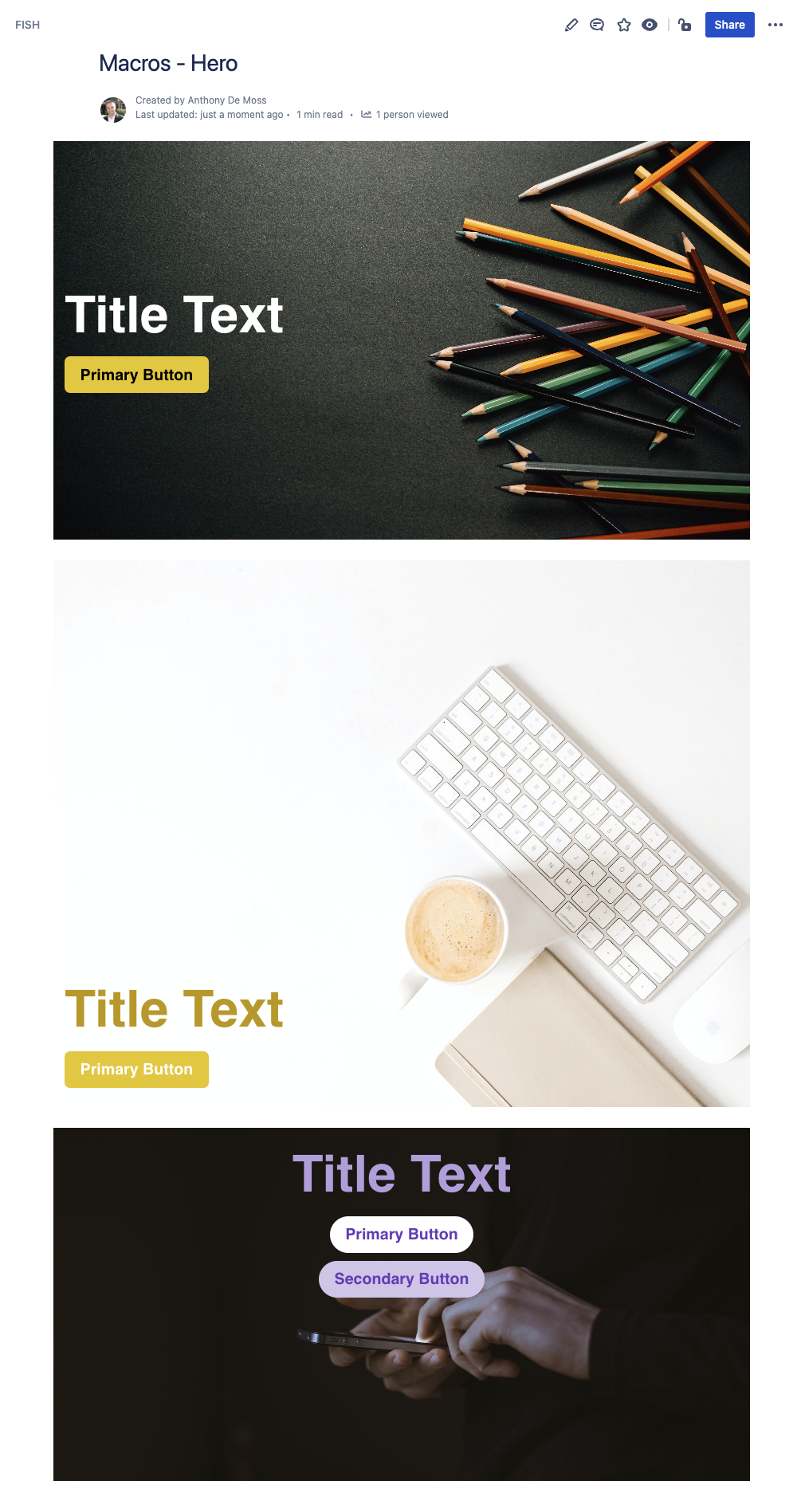 Hero Macro
Add a hero section to your pages, complete with large image, titles, as well as optional buttons. Pick an image from your Page, any Space, or use our Unsplash integration to use a publicly available stock image.
Easy
Configuration
and
Media integration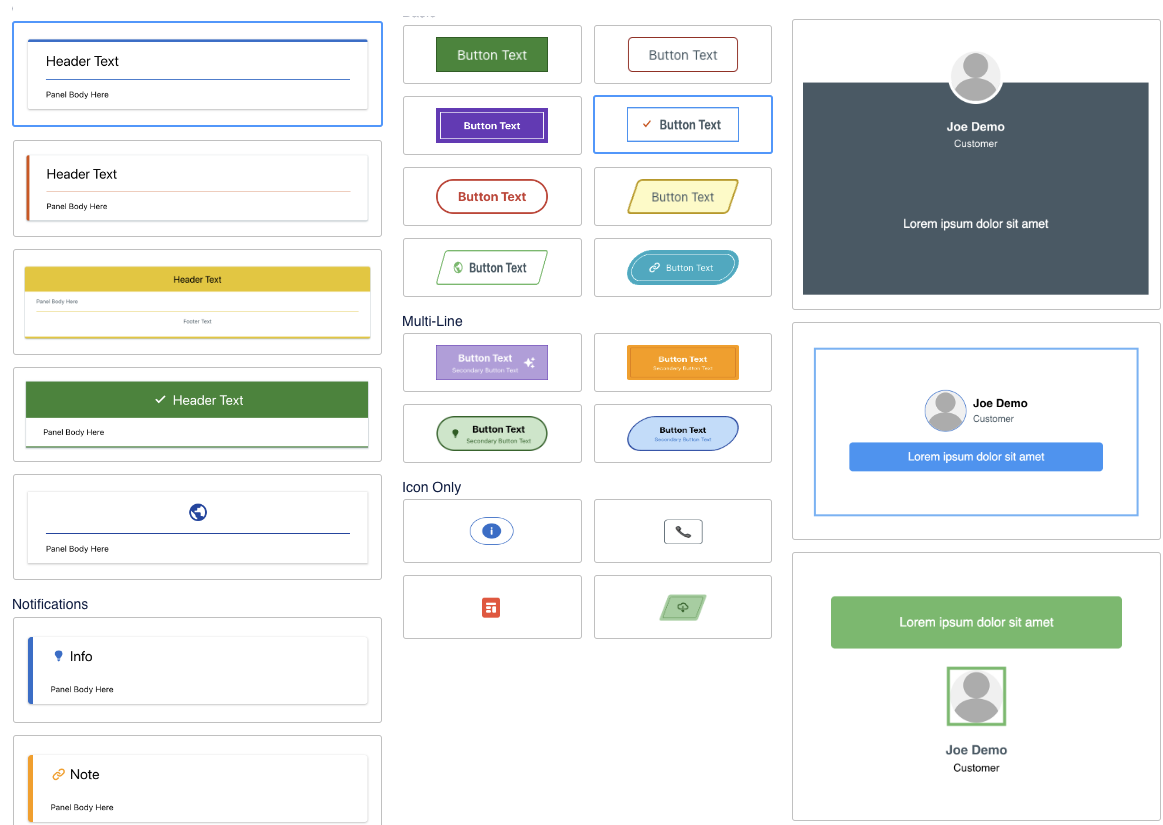 Pre-made templates
Every macro comes with pre-made templates, to make configuration easy, and give you example visuals as a starting point.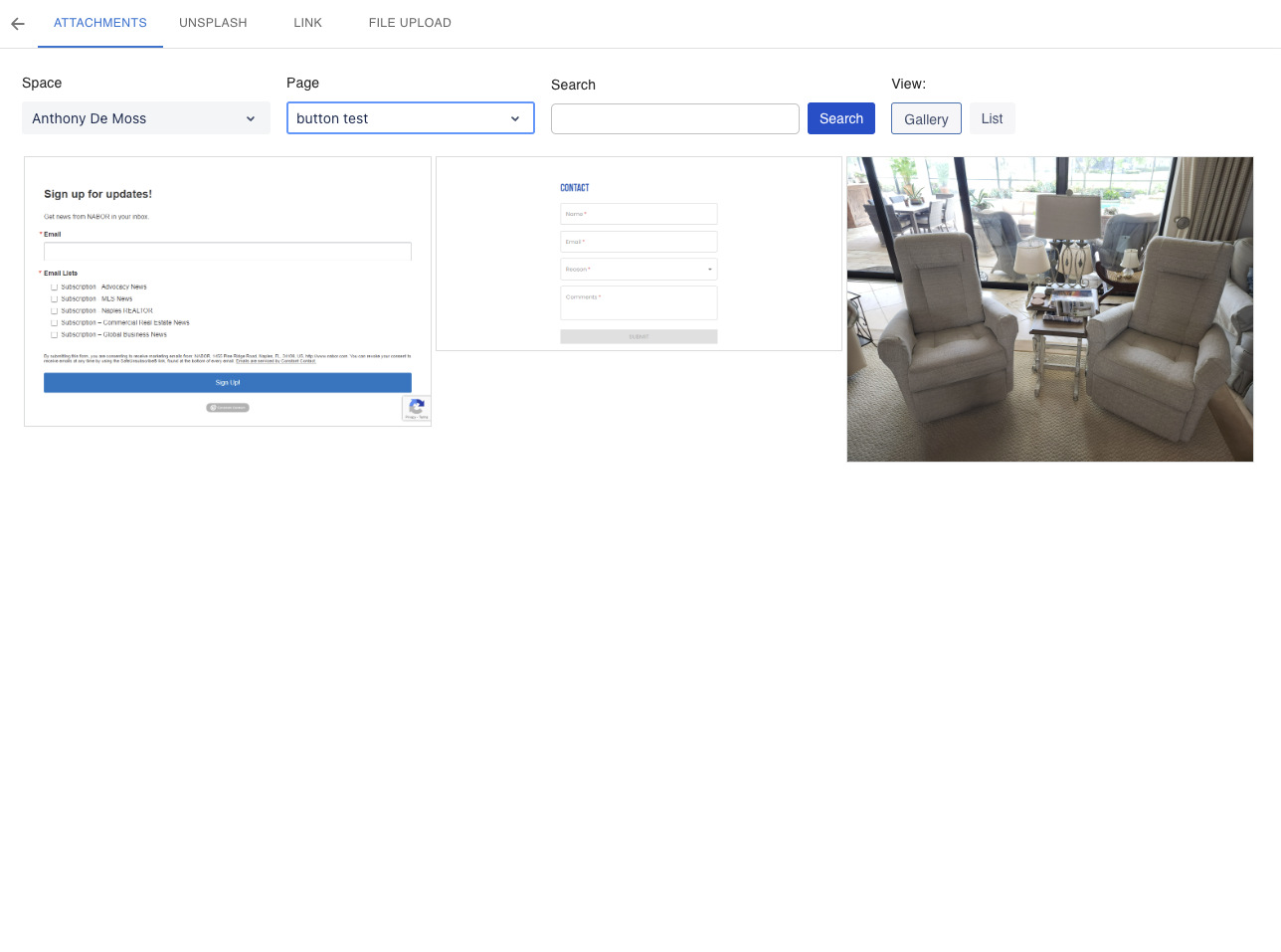 Use Confluence Attachments
Macros that use images can use files attached to your pages, as well as any space.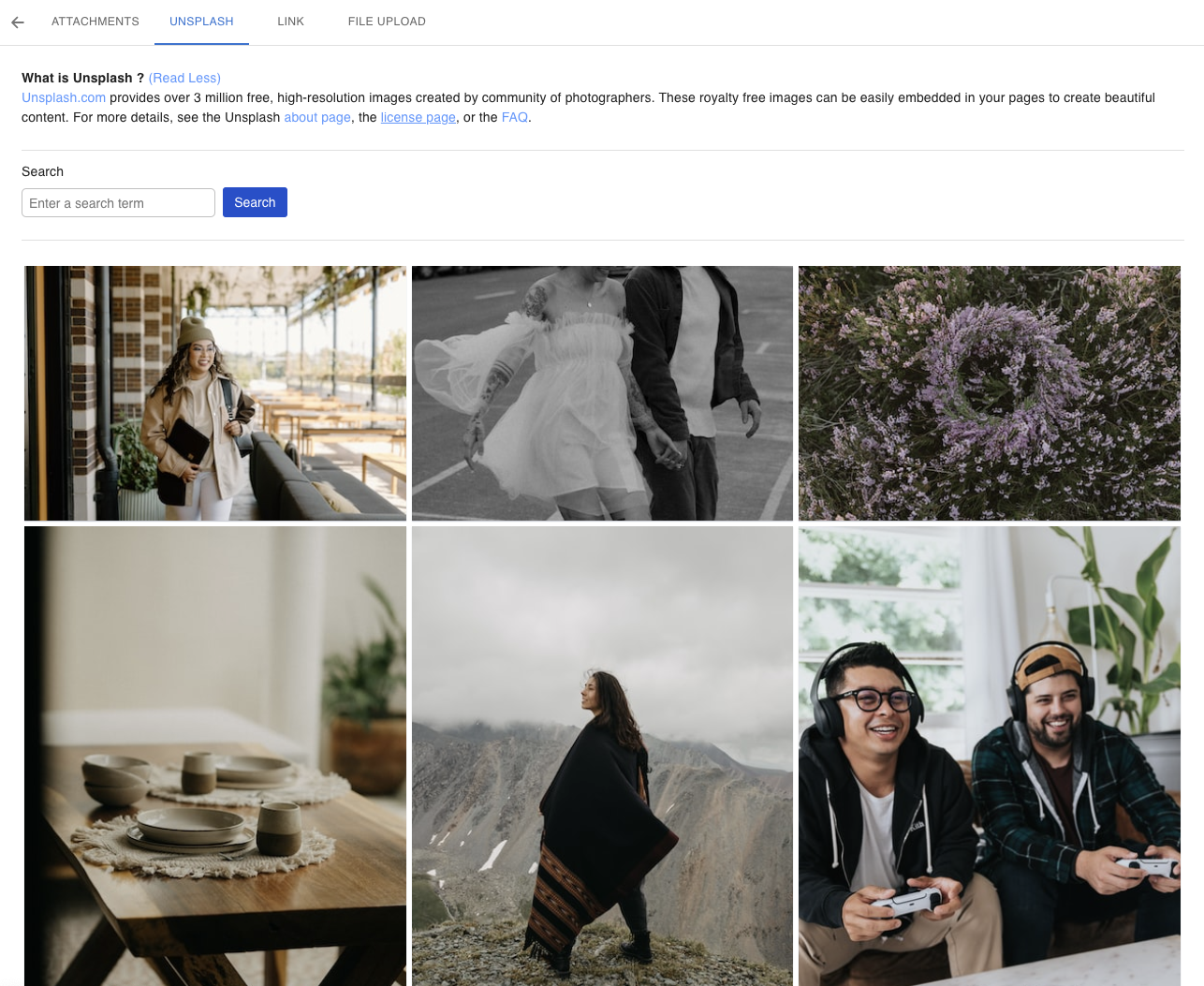 Unsplash Integration
Macros integrate with Unsplash. A source of free, publicly available images you can easily embed into any macro that uses images.